Defence
Australian Defence Technology (ADT) is the sister company to Australian Rail Technology (ART) which has over 40 years industry experience in Australia.
The company focuses on the supply and life long service of specialist electrical and electronic components and sub-systems.
We specialise in custom, made-from-scratch products or the modification of existing products that somewhat meet a customer requirement, to meet the local and project specifications.
Our capabilities include:
Electronics and mechanical workshops for the manufacture and through life support of
electronic and electromechanical equipment
Design and development of customer specific solutions
Australian owned mature, stable company with a National presence
More than 40 years history, more than 10 years in it's current ownership
Secure and mature supply chain for electronics, machined components and housings
Mature capability in systems, electronics, electrical, software and mechanical engineering
Extensive history in design and manufacture of ruggedized solutions to meet specified
environmental requirements including climate, EMC, vibration, and impact
Flexible workforce, staffed by a combination of full-time and parttime staff, and consultants
There are three facilities across NSW and Victoria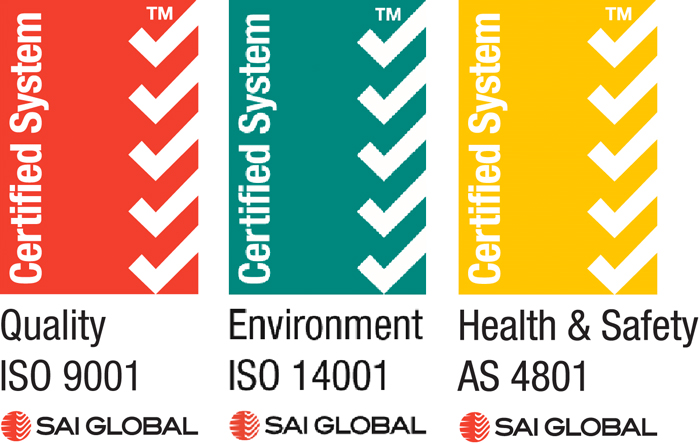 The ADT management System is established in accordance with the management system standards ISO 9001:2015 (Quality Management System), ISO 14001:2015 (Environmental Management System), and AS/NZS 4801:2001 (Occupational Health and Safety Management System). Copies of the certificates are attached to the Project Management Plan which is appended to this document. Accreditations with NCAGE 'Z0LC3" and Supplier Continuous Improvement Program (SCIP) participant.
ART is an Australian Indigenously owned Private Company with a current increasing staff count of 35 skilled and qualified Engineers, Project Managers, Technicians, Sales and Administration team members.
Our Infrastructure experience started more than 40 years ago with isolators, there are now thousands of units across the rail networks.
ART is a system and technology integrator of complex infrastructure, electrical and rolling stock systems.
ART designs, manufactures and supplies an extensive range of premium, innovative rail technology, products and fit for purpose solutions. Our Manufacturing and Engineering capability is led by a team of experts offering fast response with a focus on efficiency and safety.
Australian Rail Techonology is recognised as a leader in rail technology
The capability of ART extends to a wide range of design, manufacture and supply of custom electronic, mechanical and electromechanical equipment including high voltage disconnects, switches, SIL Rated Electronics and sub systems. ART is continually growing by extending its product range through increasing its agency and partnership with other companies and manufacturers. ART has a mature supply chain and procurement team which enables the Business to meet critical contract milestones and exceed DIFOT (delivery in full on time) of 99%.
Read about our team
Leaders in rail intelligence

engineering and solutions